Dorm Room Furniture Refurbishing
Don't replace the universities dorm room furniture, repair, reupholster, and repaint it!
The Refurbishing and Repair Professionals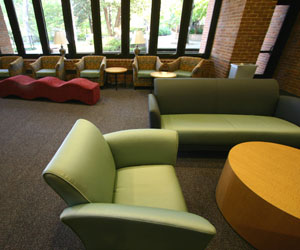 American Office Services has over 15 years of experience with on-site furniture, auditorium, and locker repair. Our services range from seat and chair restoration, wood refinishing, electrostatic locker painting, and more. What makes us different from other companies? We utilize specialized equipment, a unique on-site reupholstering and refinishing process, and countless other ways to provide \the highest quality, convenience and affordability for your repairs. In addition, we work with the industries top vendors for our fabrics, paints, and wood refinishing projects.
American Office Services uses electrostatic refinishing for painting metal dorm room furniture. Electrostatic painting applies two components, a chemical coating primer, and a finish tailored to meet the needs of each individual substrates refinishing needs. American Office Services can schedule a time for their skilled craftsmen to arrive with their mobile unit at the client's workplace to wash, sand, and apply the electrostatic coating providing years of a high-quality finish for your university's metal dorm furniture. For more information about our electrostatic painting techniques and procedures, click here.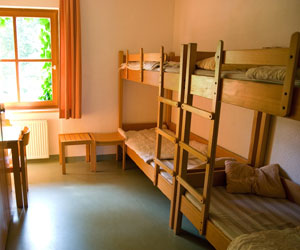 When you partner with American Office Services, you not only get the satisfaction of top-quality service, maximum affordability, and on-location service, but you can also be proud to know that you are providing a more environmentally-friendly atmosphere for your clients - the students. American Office Services is proud to be a lead-safe certified firm, working with materials that do not contain lead. Lead paint poisoning hasn't gone away. If your home or apartment was built before 1978, unqualified workers could spread lead paint dust. Even doing a small job. The EPA is requiring that contractors be Lead-Safe Certified, and this rule also covers schools, day care centers, or any buildings where children gather.