Electrostatic Locker Painting
Contact American Office Services!
Superior Coatings Protect Your Investment.
Quality Finishes for Electrostatic Spray
Rollover a color to change the color of the lockers above:
Sumter Coatings:

American Office Services locker coatings are recognized by the EPA in their "Lead-Safe Certification Program".

(The colors on this site may vary slightly from the actual paint due to variation in conditions that are beyond our control such as: surface texture, lighting, gloss, application techniques and limitations of the color sampling/chipping process. Colors may change when subjected to excessive heat and light.)
---
Electrostatic Refinishing
Servicing the Entire Continental United States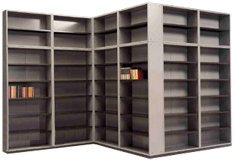 What Is Electrostatic Refinishing?
On site refinishing is exactly what it sounds like. American Office Services, Inc. shall send a team of experienced craftsman to electrostatically apply two component chemical coating primers and finishes tailored to meet the needs of each individual substrates refinishing needs. Leaving a finish, which is equal to a factory looking and performance finish.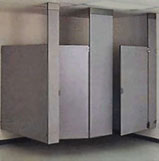 On a scheduled day a team of American Office Services, Inc. skilled craftsmen arrive with their mobile unit at the client's workplace. The items to be refinished are first washed to remove dirt and grease, and then sanded to provide tooth between the surface substrate and the new finish system. Masking is applied where necessary. The electrostatic coating process applies a mild negative ground charge to the item to be refinished. A special electrostatic spray gun charges the refinishing material with a positive electrical charge. The material is attracted like a magnet to the item. This assures uniform coating application with no over-spray or fog.
Cleanliness is maintained at all times. A light tack coat is applied first, followed by a full wet coat, which dries within 30 minutes. Coatings are available in an array of decorative colors, including blends and matches to existing office décor and school colors. All materials are nontoxic and all equipment is UL and FM approved.
More About the Electrostatic Painting Process.
Request for Quotation: