Electrostatic Painting in Georgia
Where does American Office Services offer electrostatic painting in Georgia?
American Office Services offers electrostatic painting services all throughout Georgia in major cities like Atlanta, Columbus, Augusta, Macon, Savannah, Athens, Sandy Springs, Roswell, Johns Creek, Albany, and all surrounding suburbs. In addition to our electrostatic painting in Maryland, we also provide electrostatic painting services nationwide.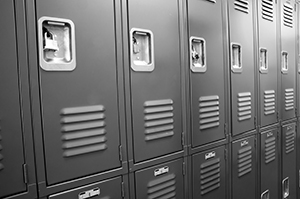 How does electrostatic painting work?
Electrostatic paint works with two components: 1) the paint sprayer, and 2) the paint surface. The paint sprayer has a small electrode at the tip, which creates high voltage electricity. The paint becomes negatively charged as the paint particles travel through the corona of electricity at the tip of the sprayer. The surface that is being painted is grounded and has a positively charged surface, which causes a magnetic attraction to the negatively charged paint.
What are the benefits of having your electrostatic painting done at your Georgia facility?
Using electrostatic painting provides an extremely durable and uniform coating on the entire surface. In addition, electrostatic painting uses between 25% and 50% less paint, which saves money and is better for the environment. Electrostatic painting leaves little to no overspray meaning there is very little cleanup required at the end of the job.
What types of surfaces does American Office Services use electrostatic paint applications?
American Office Services travels throughout the entire state of Georgia with an experienced crew to apply electrostatic paint to just about any metal surface found in Georgia auditoriums, business offices, schools and Universities, and medical offices. Using the electrostatic painting technique, American Office Services specializes in electrostatic painting in Georgia on surfaces such as lockers, metal furniture, lab equipment, aluminum window frames, auditorium seating metal frames and much more.