We would like to assure our customers that American Office Services, Inc. is OPEN FOR BUSINESS and will continue to respond to requests for quotes, provide estimates for projects and complete projects as planned. AOS has been deemed necessary to Essential Infrastructure under the guidelines and restrictions of the COVID-19 virus pandemic mandates put forth by the State of Ohio. As always, we will work with our clients to ensure a safe work environment during this period of time. We wish for the continued health and safety of our associates and customers - you are in our thoughts!
Auditorium Seating Color Selector
Our Top 12 Colors in Auditorium Seating
See below for the many other colors we offer!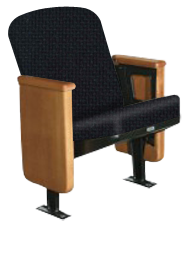 (The colors on this site may vary slightly from the actual fabrict due to variation in conditions that are beyond our control such as: surface texture, lighting, monitor calibration, application techniques and limitations of the color sampling process. Colors may change when subjected to excessive heat and light.)
Fabric Color Selections
Both Sherpa and Shire Lines Carry a Lifetime Performance Warranty