Electrostatic Refinishing
Servicing the Entire Continental United States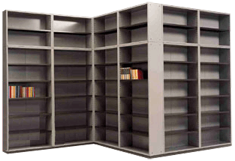 What Is Electrostatic Refinishing?
On site refinishing is exactly what it sounds like. American Office Services, Inc. shall send a team of experienced craftsman to electrostatically apply two component chemical coating primers and finishes tailored to meet the needs of each individual substrates refinishing needs. Leaving a finish, which is equal to a factory looking and performance finish.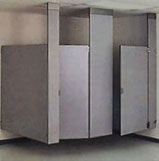 On a scheduled day a team of American Office Services, Inc. skilled craftsmen arrive with their mobile unit at the client's workplace. The items to be refinished are first washed to remove dirt and grease, and then sanded to provide tooth between the surface substrate and the new finish system. Masking is applied where necessary. The electrostatic coating process applies a mild negative ground charge to the item to be refinished. A special electrostatic spray gun charges the refinishing material with a positive electrical charge. The material is attracted like a magnet to the item. This assures uniform coating application with no over-spray or fog.
Cleanliness is maintained at all times. A light tack coat is applied first, followed by a full wet coat, which dries within 30 minutes. Coatings are available in an array of decorative colors, including blends and matches to existing office décor and school colors. All materials are nontoxic and all equipment is UL and FM approved. What Can Be Electrostatically Refinished?
Metal Office Furniture (desks, files, bookcases, storage cabinets,etc.)
Student Lockers
Restroom Partitions
Laboratory Equipment
Chain Link Fencing
Elevator Doors
Grocery Cases
Metal Workstation Components (panel frames, pedestals, task lights, binder bins, etc.)
History Of Electrostatic
Electrostatic is a term used for a special type of coating application, which was developed on March 6, 1938 by a man whose last name was Ransburg. He developed a system, primitive by today's equipment, where an efficiently applied electrical charge could be sent into liquid paint and then in turn ground the object they intended to coat, the particles of paint should be attracted to the surface of the object and there should be little waste. The demonstration was conducted using a metal shaker.
The shaker was hung in front of a small spray gun and when the spray was turned on for a few seconds only one side was coated. Then four fine wires, spaced evenly around the shaker were charged with electrical current and the shaker was grounded. When the spray was repeated, it was coated on all sides, top and bottom.
This is the same example that can be used today. A conventional spray paint application only goes to the surface directly in front of the spray gun. An electrostatic coating application wraps the material around the substrate ensuring an even mill thickness of the coating system. This leaves behind a finished coating without the unevenness, high and low spots of conventional paint spray applications. Brush painting of these types of substrates can not even be considered here due to their historically poor non-scientific applications as well as being a non-atomized applied finish.
Atomization is the breaking down of a liquid by air pressure into a small particle mass thereby creating a spray. This is how conventional paint spray equipment basically works. Air pressure is used to breakdown the paint and by doing so creates a radical forward velocity to blow paint onto the surface directly in front of the spray gun. As well as create a tremendous amount of damaging unsightly over-spray.
Modern Ransburg #2 process electrostatic painting equipment breakdown the coatings by an electrostatic charge and not by air pressure or any type of mechanical atomization. The advantage this has over conventional spray painting is that there is minimal forward velocity, which keeps the particles of coating under the control of the electrical field. This positive charged coatings are in turn drawn onto the grounded substrate, wrapping the material around the object just as the salt shaker was coated due to positive versus negative attraction. And, of course, no over-spray.
The American Office Services, Inc. electrostatic application system is the only way to refinish existing on site metal office furniture and student lockers to a once again new product finish. All work is backed by written warranties against cracking, peeling and blistering. We are covered by all applicable licensing, property damage and workers' compensation insurance. We can also provide a Performance, Payment and Material Bond on projects where state procurement guidelines require such bonding.